What the people of Fairview have to say about Hunger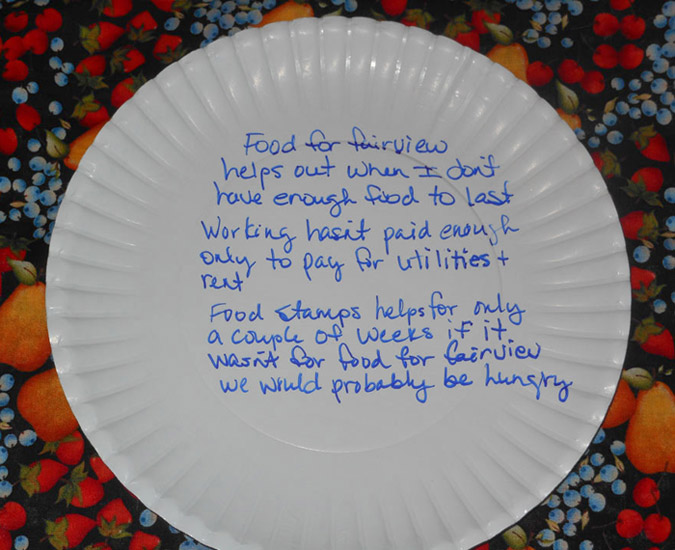 As a partner agency of MANNA Food Bank, Food for Fairview conducted paper plate discussion with our clients. We asked them to write about hunger on a paper plate and let us know how our pantry has helped them.
We have since sent these paper plates on to MANNA to be used in a display to help bring awareness to hunger in WNC. Below are some additional images from the responses we received. You can click on any image with your mouse to view and read an enlarged version.
---