Theodor Seuss Geisel, popularly known as Dr. Seuss, well-knows author of children's books, wrote "kids can see a moral coming a mile off", and avoided starting his books by stating an obvious moral at the beginning. Nonetheless, he wove subtle messages about issues he found important in his works, thus influencing generations of children.
The kids of our community have obviously received the message of the Dr. Seuss quote, above, loud and clear. Once again, the kids of Fairview Elementary School have outdone themselves during the annual Food for Fairview/Fairview Elementary School food drive. This year, the student body collected cans and cash equaling 1,700 cans of food or over a half ton of food! What a great service to the community! As always, the adults have been humbled by the caring exhibited by the kids who are doing their part to make the world a little better.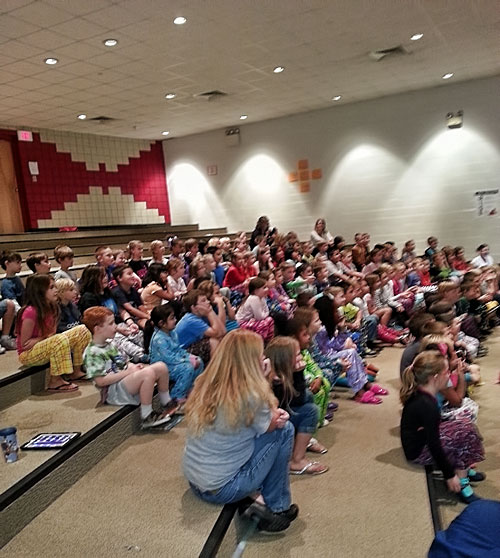 Each year the grade levels compete against each other to see which one can collect the largest number of cans. This year the winner was: 2nd grade! Congratulations to them and all who participated. You are all winners in our eyes!
As a reward for their hard work, the 2nd graders were treated to a wonderful magic show by well-known local magician, Professor WhizzPop. This great event was enjoyed by all.
Again, many thanks to the kids, parents, faculty and staff of Fairview Elementary for their great service to the less fortunate of our community.

Courtesy of The Fairview Town Crier
---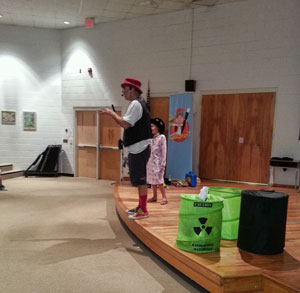 Each year, Food for Fairview provides all the ingredients needed for a complete Thanksgiving dinner for each of our clients. We are in dire need of donations of the following items to complete our Thanksgiving dinner boxes:
1. French's French fried onions
2. Stuffing mix
3. Brownie mix
Thank you in advance for your support of this project!